Get Results With Our Bespoke Web Design Service
We offer website designs based upon your exacting requirements. We are able to write content for your site and can offer a dedicated copywriting service to complement your sites design.

We're also able to offer a number of advanced technical features. We can integrate your website with any XML data feeds or APIs, write customised PHP and JavaScript as well as carrying out customisation of content management systems.

We can also offer advice on website payment solutions and create a seamless checkout experience for your customers.

We've included a small number of the sites we've completed over the past few years. For a better idea of what respective sites may cost and any other enquiries please contact us.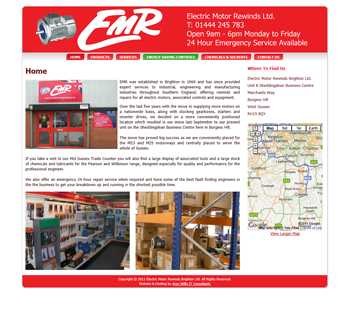 EMR Brighton Ltd - September 2011
EMR Brighton Ltd. provide a motor rewinds service predominantly throughout the South East. We were able to offer them a website for a superb price whilst proof editing text they provided.

We used images supplied by them, in some cases editing them but in all cases cropping them to focus on the subject matter and to fit cleanly into the website.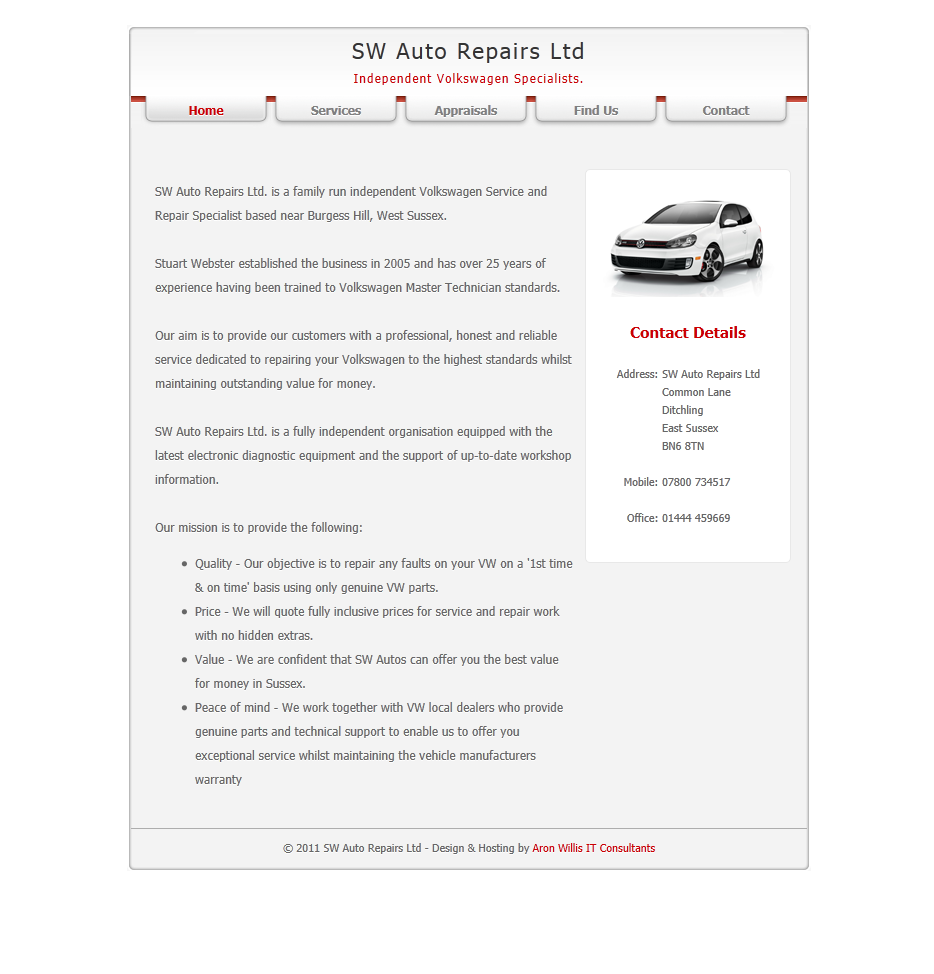 SW Auto Repairs Ltd - August 2011
SW Auto Repairs Ltd. based in Ditchling required a compact and low cost website to promote themselves due to their rural location.

After discussing the possible benefits of online advertising, they also chose to set a small monthly Google AdWords budget to help drive customers towards their site.

This is already providing real world benefits with increased numbers of phone calls and bookings.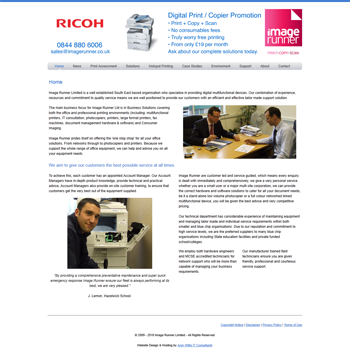 Imagerunner Ltd - June 2009
Imagerunner Ltd. were seeking a website to enhance their online presence and reflect their status as a leading provider of print solutions in the South East.

We were able to offer them a sleek, modern looking site designed to their specification. They chose to re-use the majority of the text from their old site but benefitted from our copywriting service to improve content.

We also used a small PHP script to randomly choose one of their four coloured logos each time the web page is loaded.